Katie Melua's Vienna Concert in November, 2018 will feature Gori Women's Choir
British pop sensation Katie Melua has just announced a new concert in my neck of the woods — Vienna, Austria.
Melua's Vienna concert will take place on November 19th, 2018, at Wiener Stadthalle.
Tickets are not cheap — €102.40 for the highest tier of seats, or €93, €82.50 or €71.90 for the lower three tiers — but if you're a Katie Melua fan that doesn't often get to see her live, you probably won't mind.
Melua's concert is part of a 10-concert series she is performing with the Gori Women's Choir, a choir from Katie Melua's home country of Georgia.
Melua recorded her last album, In Winter, with the women's choir after she heard a recording and was "mesmerised by their tone and sonic richness".
She then flew to Georgia with her team and boxes of recording equipment, and actually built a recording studio in the Gori cultural community center.
One of the tracks she recorded with the choir was Rachmaninov's  gorgeous All-Night Vigil. Watch a live performance of that stunning piece of music with the Gori Women's Choir at the Cirque Royal in late 2016 in the video below.  And yes, she sings it in Russia.
You can currently grab tickets for Katie Melua's Vienna concert at Eventim.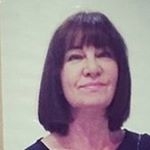 Latest posts by Michelle Topham
(see all)