Keala Settle sings a lovely 'This Is Me' live in the Radio 2 Piano Room, but I still prefer Conchita's
Keala Settle's 'This Is Me' live on the Ken Bruce Show is lovely
I am probably one of the few people in the world that sees Keala Settle singing 'This Is Me' live and compares her performance with Austrian singer Conchita's. And yes, Settle occasionally comes up short for me.
Primarily because I think her performance is often a bit ragged.
Case in point, Keala Settle singing 'This Is Me' in the Radio 2 Piano Room for the Ken Bruce Show this week.
Because, sure, she can hit those high notes, and she certainly has a beautiful voice, but her performance is not as polished or as emotional as Conchita's and so, to me, it is not as powerful.
Conchita's live performance of 'This Is Me' in Berlin last New Year's Eve, on the other hand, is outstanding. Plus, just about as dramatic as it is possible to get.
Keala Settle, of course, was the person to first sing 'This Is Me' in the hit movie The Greatest Showman.
The song itself won a Golden Globe for Best Original Song, and charted in a slew of countries giving Settle a lot of recognition.
So, for that alone, she deserves a lot of respect.
Watch Keala Settle's 'This Is Me' live in the Radio 2 Piano Room this week to see what I mean. A lovely performance, but ragged. And do watch the Conchita performance as well in the video below if you like the song, as her performance is quite spectacular.
After all, both artists have phenomenal voices but, for me, Conchita just has the edge because it's all about the polish and the emotion.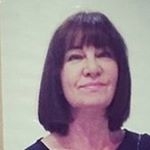 Latest posts by Michelle Topham
(see all)