The upcoming Keith Richards documentary for Netflix has a new trailer. The documentary, called Keith Richards: Under the Influence, follows Richards while he's out on the road working on his new solo album Crosseyed Heart. The first solo album he's released in 23 years.
The trailer starts out with Richards walking down a city street with a voice-over of him saying, "I know who I am. But I realize, people think Keith Richards is smoking a joint, bottle in his hand, cursing the fact that the liquor store's closed," and he's probably correct, as I know that has definitely been part of my image of him for the last few decades.
I say 'part', however, as I also know, among many other things, he hasn't been anywhere near the drug user he used to be when he was younger for decades, and that Keith Richards is a brilliant musician, a genius songwriter, and a massive history buff. Oh, and yes, a decent human being.
Under The Influence will capture Richards in Chicago, and in Nashville, as he has a huge interest in country music.
He also talks about his love of American folk music, jazz and blues — Muddy Waters, Johnny Cash, Chuck Berry — and what it's like still performing on stages all over the world at the age of 71.
As he says in the trailer "Life's a funny thing. Nobody wants to get old, but they don't want to die young either. You've just gotta follow this thing down the path. You're not grow up until the day they put you six feet under. You're never grown up."
Keith Richards: Under the Influence, is due to be released on the streaming service on September 18th.
His new solo album Crosseyed Heart will also release on the same day.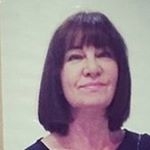 Latest posts by Michelle Topham
(see all)