Kelly Clarkson took her Piece by Piece tour to Salt Lake City last night where, after singing tracks from her latest album, she decided to go the cover route, singing Bryan Adams' 'Heaven'.
Clarkson told the audience she had chosen the song as a fan there that night had requested it, and that it was also one of her husband's favorite songs. As he was in the audience last night, she thought now was a great time to sing it.
Related: Kelly Clarkson sings 'Invincible' live on The Ellen Show
And, yes, she was totally awesome. Then again, Kelly Clarkson always is.
As for 'Heaven', it was first released in 1983, appeared on Adams' album Reckless in 1984, and hit number 1 on the Billboard charts in 1985. It's been one of Adams' most beloved songs for fans ever since.
Watch Kelly Clarkson covering Bryan Adams' 'Heaven' in the fan shot video below.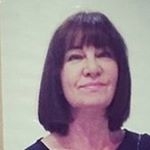 Latest posts by Michelle Topham
(see all)