Kelly Clarkson gives her voice free rein in 'Didn't I' and 'I Don't Think About You' on Seth Meyers
The minute I see a new video from Kelly Clarkson, I can't hit that play button fast enough. Because Clarkson has one of the best voices in the U.S., and never ever disappoints. Particularly when she performs live as her voice, when it is not messed with by autotune, is even better than it is on an album.
For instance, watch Kelly Clarkson singing 'Didn't I' and 'I Don't Think About You' last night on Late Night with Seth Meyers. She is far more soul with these new songs than she has been before and, man, it suits her perfectly when it comes to performing them live, as she can give her voice free rein to just do what it likes to do. And what it likes to do is beautiful.
'Didn't I' and 'I Don't Think About You' are from Kelly Clarkson's latest album Meaning of Life, which was released back in October, 2017.
The album was Kelly's first with her new label Atlantic Records, after she got out of what seems to have been a pretty miserable relationship with RCA, and it is a completely different sound. It was also well-received by fans and critics, with the album debuting on the Billboard 200 chart in the number 2 spot, as well as number one on the U.S. Digital Albums chart.
As for Kelly when she is not singing, she is the new judge on the latest season of The Voice and, in a fun interview with Seth Meyers last night, she admitted she is loving it.
"I do go in on Blake a lot. But he's kind of a giant target," Clarkson said of her co-host Blake Shelton. "I'm kind of annoyingly competitive".
Watch Kelly Clarkson both singing and talking on Late Night with Seth Meyers last night. As usual, her powerhouse voice is stunning and she is one of the funniest, nicest, coolest, most interesting women around.
Related: Kelly Clarkson's 'Whole Lotta Woman' is a whole lotta song, and she is brilliant singing it live during her Nashville sessions — watch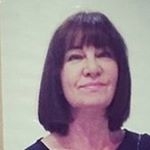 Latest posts by Michelle Topham
(see all)