Kelly Clarkson's 'Meaning Of Life' is a soaring soul-inspired pop song showcasing her gorgeous voice
Kelly Clarkson released the title track of Meaning Of Life, her upcoming eighth studio album, today and it is another soul-inspired pop song that is catchy and incredibly fresh. And a track that beautifully showcases Clarkson's technically superb voice with all those powerful high notes.
The song, along with previous new releases, 'Love So Soft' and 'Move You', is one that is also going in a new direction for Clarkson.
A direction that seems to be being fully supported by her new record label Atlantic Records. A deal Clarkson signed after feeling too restricted with her previous label, RCA Records, who she had been with since she won American Idol in 2002.
Kelly Clarkson recorded 'Meaning Of Life', along with her other two releases from her new album, live at the War Memorial Auditorium in Nashville. This gives the song a more authentic and much more raw feel than we got from her last album Piece By Piece.
Listen to Kelly Clarkson's 'Meaning Of Life' in the official audio video below.  You can also watch her Nashville Sessions performance below that.
The album itself releases on October 27th, with the following 14-song track list:
A Minute (Intro)
Love So Soft
Heat
Meaning of Life
Move You
Whole Lotta Woman
Medicine
Cruel
Didn't I
Would You Call That Love
I Don't Think About You
Slow Dance
Don't You Pretend
Go High
Related: Watch Kelly Clarkson's superb live performance of 'People Like Us'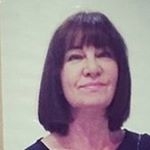 Latest posts by Michelle Topham
(see all)