Kelly Clarkson published her new music video for her latest single yesterday. Called 'Meaning of Life', Clarkson chose to upload the video for the song to her YouTube channel on Sunday which, of course, was Mother's Day in the U.S.
Clarkson then tweeted, "Happy Mother's day to all the moms out there! Here is our gift to you!"
And the video for 'Meaning of Life' is lovely, as it is Kelly Clarkson, her band and her backing singers performing the song in an old abandoned southern mansion, with Kelly wandering around the rooms of the house in various evening gowns, and then out into the grounds.
Once outside, we get glimpses of Kelly's two young children River Rose age three, and Remington Alexander age two, playing on the grass and then running to their mother.
And what I love about this video, and pretty much all of Kelly Clarkson's recent music videos, is that she showcases and celebrates her band and her singers in them (and, in this one, her kids) just as much as she showcases herself. Because she really wants them to get some of the attention she gets. Lovely that, isn't it?
Watch the music video for Kelly Clarkson's 'Meaning Of Life' below. The song is the title track from her latest studio album. An album that was released in 2017, is incredibly soul-influenced, and has ultimately ended up high up on the charts in 16 countries, including the U.S., the UK, Spain, Australia and Austria.
Meaning of Life is also critically acclaimed, with the album ending up on the Best Pop Album lists of a large number of music critics, including Rolling Stone, Time, Billboard and Entertainment Weekly.
Related: Kelly Clarkson's 'Whole Lotta Woman' is a song she sings brilliantly during her Nashville Sessions — watch the video for it here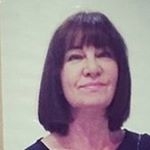 Latest posts by Michelle Topham
(see all)