The Kellyoke segment of The Kelly Clarkson Show continues to feature superb music from bygone eras, including today's Kelly Clarkson cover of 'My Favorite Things' — the iconic Julie Andrews song from the soundtrack of the 1965 hit movie The Sound of Music.
Kelly Clarkson's 'My Favorite Things', though, was quite a bit different than the original. More upbeat, definitely more jazz-influenced and, of course, with Kelly's incredibly powerful voice belting out the number.
Kelly's performance of 'My Favorite Things' was sung against the perfect Christmas backdrop, considering The Sound of Music has been a popular Christmas movie for decades, and accompanied by a superb jazz trio.
As usual, it was also a song she completely made her own.
And yes, I will say it again, as I do almost every time another Kellyoke segment airs…
Is there any song or any music genre Kelly Clarkson cannot sing phenomenally? After all, we have had pop, jazz, rock and blues songs during her show's live music segment so far, and she has yet to fail at any of them.
No wonder Kellyoke is such a fan-favorite.
Watch Kelly Clarkson's 'My Favorite Things' cover in the official video from the singer's popular talk show.
If you would like to hear more Christmas-appropriate music from Kelly, remember, she released a gorgeous Christmas album back in 2013. Called Wrapped in Red, you can listen to the full album below too.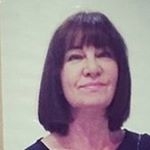 Latest posts by Michelle Topham
(see all)