American R&B singer Macy Gray's 'Relating to a Psychopath' was the latest cover song Kelly Clarkson performed on her talk show The Kelly Clarkson Show this week.
The shortened cover version of the song was another superb addition to her Kellyoke segment roster and, as usual, Clarkson sang it like the ridiculously versatile artist she is proving to be.
Out among the audience, with fire and passion and a powerful throaty voice that was more than just a little rock n' roll.
Macy Gray's 'Relating to a Psychopath' is the first track on the Ohio-born singer songwriter's 2001 second studio album The Id.
The song was originally featured on the Disney movie Cadet Kelly. It was written by Jeremy Ruzumna, Darryl Swann and Dave Wilder, with lyrics by Gray herself.
Her album The Id was an enormous hit for Macy Gray, making it onto the charts in 20 countries and hitting the top spot on five charts.
It was also certified Gold or Platinum in Australia, Canada, New Zealand, Switzerland, the United Kingdom and the U.S.
Watch Kelly Clarkson's cover of Macy Gray's 'Relating to a Psychopath' in her official video below, and do make sure to tune into The Kelly Clarkson Show daily as there hasn't been a cover song yet that she has not knocked right out of the park.
On a similar note: Kelly Clarkson says she once walked out on a guy while on a date and never went back — feels terrible about it nowadays — watch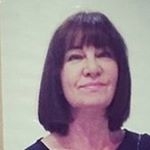 Latest posts by Michelle Topham
(see all)