Kelly Clarkson dressing up as Bette Midler's Hocus Pocus witch Winifred Sanderson on The Kelly Clarkson Show today is the best thing I've seen in weeks (October 31st, 2019).
But Clarkson not only hosted her entire show wearing the corseted and extravagant Hocus Pocus costume, she also performed an amazing and absolutely rocking version of the movie's hit song 'I Put A Spell On You'.
Advertising
It was magic.
The song was Clarkson's latest 'Kellyoke' (I love that term!) number, and was a superb cover of the Screamin' Jay Hawkins original.
The rest of the show also saw Clarkson performing 'The Upside' with the mega-star violinist and composer of the song Lindsey Stirling, and interviewing actress Kate Flannery in a fun segment about her former co-stars supporting her during her Dancing With The Stars gig.
Kelly Clarkson is currently in the second month of her new talk show — the lead-in to The Ellen DeGeneres Show. Personally, I think it's one of the best things on daytime TV in recent years.
Advertising
Watch both segments of today's The Kelly Clarkson Show below. And do enjoy how utterly fabulous she looks in that Hocus Pocus costume.
Bette Midler must have loved it.
Related: Watch Kelly Clarkson give a superb performance of Gaga's 'Bad Romance' on her new talk show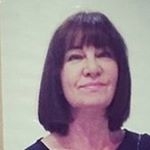 Latest posts by Michelle Topham
(see all)