Kelly Clarkson's 'We Belong' cover of the iconic Pat Benatar song is just one in a long line of songs the singer has sung lately that prove she can sing anything.
This cover is even better than some of the other superb covers on the Kellyoke segment of her hit TV series, however, as it shows off her rocking voice beautifully.
A voice that also has a rich husky quality to it, which fits perfectly with Pat Benatar's 'We Belong'.
The original song was written by Eric Lowen and Dan Navarro. It was released by Benatar in late 1984 as the lead single from her album Tropico.
The track was so popular and so loved by critics, it eventually earned Benatar a Grammy Award nomination for Best Female Pop Vocal Performance (she ultimately lost out to Whitney Houston with 'Saving All My Love For You').
As for Kelly Clarkson's 'We Belong' cover, it is one of five songs she will be singing in the lead up to Valentine's Day that are not as much romantic as instead being about the desperation of love.
Tomorrow's offering will be The Pretenders hit 'I'll Stand By You'.
Today's 'We Belong' also led someone on the YouTube video of her performance to suggest she sing Melissa Etheridge's 'Bring Me Some Water' sometime, as she thought it would suit Kelly's husky, rocking voice so well.
Interestingly, she was right, as Kelly did sing that song along with Etheridge herself on VH1 Divas way back in September, 2009 and, yep, her performance was everything you might expect and more.
Just like Kelly Clarkson singing Pat Benatar's 'We Belong' on The Kelly Clarkson Show in the video below. Her band is pretty cool as well.
Reading: Kelly's cover of 'I Put A Spell On You' in a witch costume is still awesome months after she sang it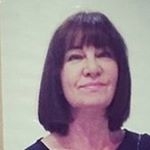 Latest posts by Michelle Topham
(see all)