Kelly Clarkson's 'Whole Lotta Woman' is a massive song she sings brilliantly live in her Nashville Sessions
If you didn't love Kelly Clarkson before, you are going to adore her after you watch her latest video release.  A music video of Kelly performing the soul song ' Whole Lotta Woman' live.
The track is from her just released eighth studio album, Meaning of Life, and you can tell the way she sings it this, and the other songs on the album, are the songs she has always wanted to sing.
Advertising
After all, Clarkson's early influences were people like Aretha Franklin, Whitney Houston and Etta James, so to see her now singing in a style similar to them, it makes a whole lotta sense.
And now she's finally with a new record label, she has the freedom to sing the genre of songs she wants to sing in the style she wants to sing them. Yay!
Clarkson performed 'Whole Lotta Woman' at Nashville's War Memorial Auditorium as part of her Nashville Sessions series.
Watch her below. Now that's a woman who is loving doing what she's doing, and that makes me love watching her do it even more.
Clarkson's new album Meaning of Life is now available on all major music sites and, of course, at your local music store.
Advertising
Related: Watch Kelly Clarkson's gorgeous live performance of 'Tightrope' — it's simply stunning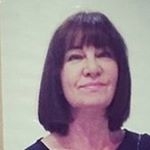 Latest posts by Michelle Topham
(see all)