Kesha and Big Freedia's performance of 'Raising Hell' is fabulous
Kesha performed her new single 'Raising Hell' on Jimmy Kimmel Live last night (Monday, October 28th, 2019).
But she didn't do it alone. Bounce artist Big Freedia, who collaborated on the song, was right up there on stage with Kesha giving it her all as well.
'Raising Hell' is the lead single from Kesha's upcoming fourth studio album High Road, which is due for release on January 10th, 2020.
It will be her first album release since her 2017 Rainbow.
As far as Kesha's collab with Big Freedia goes, she met her while on a cruise when the bounce artist was providing the entertainment.
As Kesha told Rolling Stone, by the end of the cruise they both loved each other so much, they decided:
'We have to collaborate. This is too good.' And then we wrote 'Raising Hell,' and I was like, 'OK, if this is going to maybe be the first single, I really want Freedia on it.'"
As for Kesha, she has had a rough few years.
A sexual assault and battery, sexual harassment, gender violence, emotional abuse lawsuit she filed against her former manager Dr. Luke was eventually thrown out of court, even though she has always insisted her allegations were true.
Due to this, Kesha suffered emotional distress it took her a long time to get over.
That is why then it is now fabulous to see Kesha and Big Freedia sing 'Raising Hell' on Jimmy Kimmel Live, as she looks like she has regained that self-confidence she once seemed to have lost.
Watch Kesha and Big Freedia singing 'Raising Hell' on Jimmy Kimmel in the video below, then scoot on down to the bottom of the page and check out the official music video for the track.
And, of course, mark your calendar for Kesha's album High Road release on January 10th, 2020.
More Kesha:  Watch Kesha sing 'Praying' live, because holy hell that's a powerful song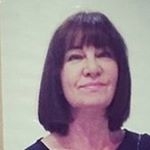 Latest posts by Michelle Topham
(see all)