When you hear the name Kiefer Sutherland, you probably think about the actor's roles in The Lost Boys, A Time To Kill, or the hit TV series 24 and Designated Survivor.
But there is another side to Sutherland. The music lover side. A side that caused the renowned actor to not only start his own indie record label in 2002, but to also write and record his own songs.
Kiefer Sutherland's debut album Down in a Hole was released in August, 2016 on his own label Ironworks. An album that hit the number 13 spot on the Billboard U.S. Top Heatseekers Albums chart, as well as number 35 on the Top Country Albums chart.
His follow up offering, Reckless & Me, dropped on April 26th this year, and it is that album that has Kiefer Sutherland playing at WUK in Vienna on October 5th.
A concert in support of the album, and as part of a quite extensive European tour that has the Canadian actor and musician holding concerts in Germany, Italy, the UK, Ireland, Luxembourg, Denmark, Sweden, Switzerland, Netherlands, France and, of course, here in Vienna, Austria.
Reckless & Me did well for Sutherland in Austria, where it made it to number 75 on the Austrian Albums chart.
Pretty good in a country that is obsessed with Ed Sheeran, Beyoncé, German singer Sarah Connor, their own bands Wanda and Bilderbuch and, of course, that distinctly European pop music Schlager. Because American country music tends to not be Austria's priority.
That is part of why Kiefer Sutherland is playing at WUK, Vienna on October 5th. A superbly cool and intimate venue that still manages to fit in 550 people in its dark and welcoming interior.
Tickets for the Kiefer Sutherland concert bought directly through WUK are currently showing they are sold out. They are still available through oeticket, however, at the extremely affordable price of €39,80.
And, whether you can make it to the concert or not, listen to Sutherland's new album Reckless & Me. Because yes, unlike some actors that record their own music, Keifer Sutherland writes beautiful songs and, yep, he can definitely sing.
** And I will add here, when I first heard his album, I expected a "Meh, another actor pretending a singer" reaction, but instead, I got a "Holy HELL, this dude can sing!" Because you don't expect a Hollywood actor to have a voice that good or an album this beautiful.
Check out below just how good he is in the official music video for his single 'Open Road'.
You can listen to Kiefer Sutherland's fabulous new album Reckless & Me in the Spotify widget below that. I highly recommend that you do. Because I've had it on repeat all morning.
Related reading: Leo Sigh has a whole SLEW of articles about Austrian artists you'll see performing in and around Vienna here.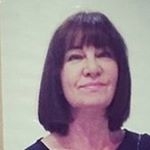 Latest posts by Michelle Topham
(see all)