After we reported yesterday that Jo Jin Woong was likely set to take over Lee Sun Gyun's role in the upcoming drama No Way Out, Korean news media is reporting today another addition to the cast may just be Kim Sung Cheol.
According to Star News Korea, it has been confirmed that Kim Sung Cheol will appear in No Way Out in the role of Sung Jun Woo.
Kim Sung Cheol's agency, however, clarified the news agency's reporting a few hours later, simply saying "Kim Sung Cheol has received an offer to play the role of Sung Joon Woo in No Way Out. He is currently reviewing it."
Advertising
In other words, there is a good chance the 31-year-old actor will accept the role, but nothing is set in stone as yet.
What is the K-drama No Way Out about?
No Way Out is a new crime drama being directed by Choi Kook Hee (Life is Beautiful).
It follows a dangerous criminal who is suddenly released from prison after serving 13 years. Someone in the community, however, believes the man is still dangerous, so they offer 20 billion won to anyone who will kill him.
Jo Jin Woong is currently considering the role of Baek Joong Sik, a police officer who is tasked with making sure the criminal is kept safe because, yes, even killing someone who may have committed a heinous crime is still against the law.
Others reportedly starring in the drama include Yoo Jae Myung, Kim Mu Yeol, and Lee Kwang Soo.
Kim Sung Cheol's past roles
Advertising
The 31-year-old actor is most recently known for his roles in K-dramas Our Beloved Summer, Do You Like Brahms?, Vincenzo, The Wind Blows, and Arthdal Chronicles, as well as in the movies The Night Owl, Search Out and The Battle of Jangsari.
Should he accept the role of Sung Jun Woo in No Way Out, it will be an interesting departure from many of his former performances.
There is no word yet on when No Way Out will release or its final cast. We will let you know as soon as more information comes out.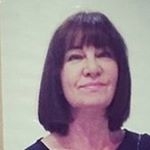 Latest posts by Michelle Topham
(see all)