Kim Tae Hee, an actress who is considered to be one of the most beautiful women in South Korea, is confirmed to be starring in new K-drama House with a Yard (working title).
It will be the first time the 42-year-old actress has starred in a TV drama since her role as Cha Yu-ri in the drama Hi Bye, Mama! almost three years ago.
The actress's recent sabbatical from TV, however, is probably not that surprising.
After all, Kim Tae Hee is the mother of two small children — her youngest being born in September, 2019 — as well as the wife of superstar singer, songwriter and actor Rain, so life must be very busy for her.
In House with a Yard, Kim Tae Hee will play the role of a woman who, while being the wife of a successful doctor and the mother of a handsome son, is now not so sure the happiness she once thought she had in her perfect house is what she really wants. Or even if that happiness actually exists.
In other words, the dream of a house with a yard may just be an illusion after all.
It was also reported back in October that Lim Ji Yeon (Welcome 2 Life) and Kim Sung Oh (Secret Garden) were also set to join the cast of the mystery thriller.
Meanwhile, filming of the tvN drama House with a Yard (called 마당이 있는 집 in Korean), which is being directed by Jung Ji Hyun (Twenty-Five Twenty-One) has reportedly already begun.
We will keep you posted about the drama as soon as we learn more.
Kim Tae Hee earlier in 2022 via her agency Story J Company's YouTube channel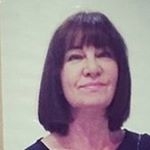 Latest posts by Michelle Topham
(see all)