American singer songwriter and multi-instrumentalist King Princess, aka Mikaela Straus, made her television debut last week with a live performance of her single '1950' on the iconic BBC Two music show Later…with Jools Holland. (September 25th, 2018).
Not a bad show for the 19-year-old's first TV experience, and a very nice performance it was too.
King Princess is signed to Mark Ronson's new Zelig record label. It is not the first time she has been offered a record deal, however, as she was first asked to sign a contract at the age of 11. She decided finishing high school was more important.
As for her song '1950', it is a tribute to the LQBTQ community.
And an interesting piece of information about Mikaela Straus's background. Her great, great grandparents, Isidor and Ida Straus, both lost their lives on the Titanic.
Ida Straus was offered a place on one of the lifeboats, but refused to leave the sinking ship without her husband. She was heard saying to him "We have lived together for many years. Where you go, I go."
As for King Princess's performance on Later…with Jools Holland, it wasn't the only debut on the show that night either.
In fact, the other four artists —  Jess Glynne, IDLES, Soft Cell, Hak Baker and Ralph McTell — were also first-timers for Jools Holland.
Watch King Princess's performance of '1950′ in the video below.
Related — Florence + the Machine's performance of '100 Years' live on Jools Holland is life itself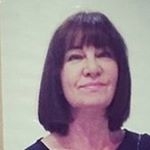 Latest posts by Michelle Topham
(see all)