King Princess's 'If You Think It's Love' live is gorgeous
I always love it when successful singers turn out to actually be able to sing live — because, God knows, there are so many that cannot.
Singers like American singer songwriter and multi-instrumentalist King Princess, who has just uploaded a video of her recent 'If You Think It's Love' live performance at Vevo studios
A video of just her and her four backing musicians sat on white boxes inside a larger grey box, playing instruments and singing.
Because her performance is one of those mellow, matter-of-fact, I'm just here hanging out, singing and doing my thing performances that looks so damned easy to achieve, but is actually not.
'If You Think It's Love' is from King Princess's debut album Cheap Queen, which was released last month via Columbia Records.
You can watch her live Vevo studios version of the song below, along with her live version of 'Hit The Back' filmed on the same day.
Related reading: Watch debut TV performance of King Princess on Later…with Jools Holland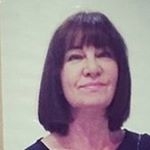 Latest posts by Michelle Topham
(see all)