It is fabulous to see the Korean drama King the Land still doing so well in the ratings both in South Korea and on Netflix, where it is streaming for international viewers.
So much so, King the Land, Episode 9 aired last night to still very strong ratings, with the drama earning 10.19 percent of the audience share nationwide.
Advertising
That rating was higher than every Saturday episode of the drama, except one, since it premiered on June 17th, and solidly placed it in first place.
Again.
In Seoul, King the Land, Episode 9 fared even better, grabbing 11.17 percent of the audience share and, again, #1 in the ratings in the nation's capital for the day.
Not surprising really, as the episode followed on from that amazing kiss scene between Lee Junho and YoonA that ended Episode 8 so, of course, viewers wanted to see what would happen next.
Tonight's episode of King the Land is also likely to perform even higher, as the rom com's Sunday episode has been its most-watched since the drama began.
International viewers watching King the Land on Netflix
Advertising
The Lee Junho and YoonA-led drama is also performing phenomenally well on Netflix, with the drama grabbing the #3 spot on the streaming platform's Top 10 Most-Watched Non-English TV Shows list for the period July 3rd to July 9th. (the latest figures to be officially released).
According to Flix Patrol, King the Land is also currently the #1 most-watched TV show in Brazil, Chile, Columbia, Costa Rica, Dominican Republic, Ecuador, Guatemala, Honduras, Nicaragua, Panama, Paraguay, Peru, El Salvador, and Venezuela.
It is in the Top 5 in 19 other countries, including the United Arab Emirates, Qatar, Morocco, Malaysia, Lebanon, Indonesia, India, Hong Kong, Bolivia and Bangladesh.
Meaning, when you include the #1 spots and the Top 5, King the Land is in the Top 5 in 34 countries today.
In other words, as it kicked off its second half last night, King the Land showed no signs of dropping off the Top 10 Most-Watched Non-English TV Shows list on Netflix for the rest of its run.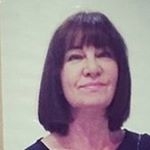 Latest posts by Michelle Topham
(see all)