The latest King the Land episode has more than double the ratings of its first episode
King the Land, Episode 6 aired on JTBC in South Korea last night to its highest ratings since the rom com drama began on June 17th, 2023.
Nielsen Korea released their official viewer numbers earlier today, which show King the Land, Episode 6 earned 12.01 percent of the audience share nationwide.
Advertising
That is a huge increase from the already high 9.67 percent rating of the drama's previous episode, and also the first time the romantic comedy has earned double-digit ratings.
In Seoul, the success of King the Land, Episode 6 continued with the rating for Seoul viewers an even higher 12.60 percent, which is an increase from the 10.59 percent the drama earned with its previous episode.
King the Land ratings on Netflix
Along with King the Land's already superb ratings on South Korean TV, the Lee Jun-Ho and Im Yoon Ah-led drama is also going gangbusters on Netflix.
Advertising
According to Flix Patrol, King the Land is now at #5 on the Netflix Top TV Shows for June 2nd, and has been on the Top 10 list almost every day since the drama premiered.
It is also currently the #1 most-watched show in Hong Kong, and the #2 most-watched show in Bangladesh, Bahrain, Jordan, Indonesia, Kuwait, Malaysia, the Maldives, Qatar, Oman, Sri Lanka, Saudi Arabia, Vietnam and the UAE.
In other words, international viewers are loving the show just as much as those in South Korea.
King the Land stars Lee Jun Ho and Im Yoon Ah, and airs on JTBC every Saturday and Sunday at 22:30 (KST) through August 6th.
Outside Korea, each new episode uploads to Netflix around the same time it airs in South Korea, with the next episode going up on Saturday, July 8th.
Until then, enjoy a re-watch of that very cute scene where Gu Won tries to win a golden carp, but needs to borrow money from Sa Rang so he can bet.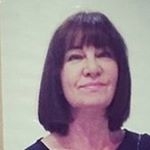 Latest posts by Michelle Topham
(see all)