While an exact date hasn't been named, at least for the general public, Korean agency MSTeam Entertainment has announced Ko Sung-hee is getting married in November to her non-celebrity boyfriend.
The My Holo Love star will be marrying her fiancé in a private ceremony.
The agency went on to say, due to the actress's request for privacy, they cannot name Ko Sung-hee's soon-to-be husband, where the couple met, how long they have been dating or what he does for a living.
Most fans of Korean dramas should understand that as, unlike in the west, where we usually know many details about our favorite celebrities' relationships, Korean actors often prefer to keep their romantic relationships private.
This helps prevent some of the invasions of privacy we see in the west, and allows the actors to have a real private life once they are off set and away from our TV and movie scenes.
Ko Sung-hee may eventually choose to reveal who her husband is, and she may not. Fans should understand either decision.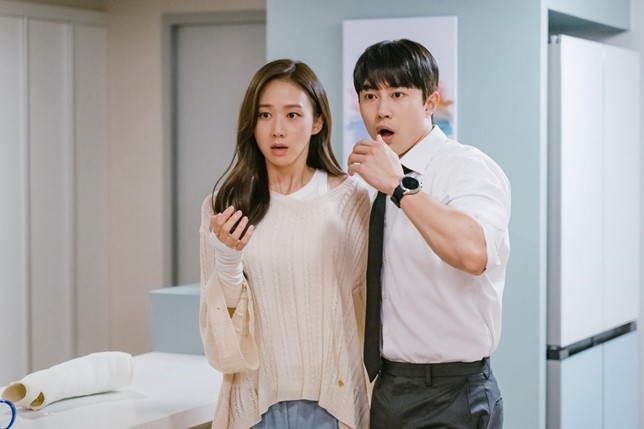 The 32-year-old actress is currently starring in Gaus Electronics (airing on Viki for fans outside Korea), alongside co-stars Kwak Dong-yeon, Bae Hyun-sung and Kang Min-ah.
Ko Sung-hee began her career with roles in hit K dramas like Miss Korea, My Beautiful Bride and Diary of a Nightwatchman, as well as in her acting debut in the movie An Ethics Lesson in 2013.
Other films the Korean/American actress has starred in include Fasten Your Seatbelt, Trade Your Love and her most recent appearance in A Year-End Medley.
Congratulations to Ko Sung-hee and her husband-to-be on their upcoming marriage. We wish them a lifetime of love and happiness.
I am a Brit-American journalist, former radio DJ at 97X WOXY, and Founder/CEO of Leo Sigh. I'm also obsessed with music, anime, manga, and K-dramas. Help!