Irish rock band Kodaline performed 'High Hopes' at T in the Park last week on the BBC 3/Radio 1 stage, and it was beautiful. Not only because the band did such an amazing job, particularly lead singer Steve Garrigan with his incredible voice, but also because the crowd were so into it.
And normally, for me, I hate going to concerts where the crowd sings so loud, as it drowns out the singer or the band. You know, the artists you paid to hear in the first place.
But, in this case, the crowd adds such a lovely poignant feel to 'High Hopes' as they sing along, I loved it.
As for 'High Hopes', it was Kodaline's second number one single in Ireland, so obviously one with a lot of meaning for them. It's from their debut album In A Perfect World.
T in the Park took place at Strathallan Castle in Perthshire, Scotland this year for the first time, and it was a fabulous location for it.
Watch Kodaline perform there in the video below. Lovely, eh?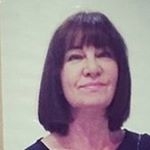 Latest posts by Michelle Topham
(see all)