It's been a few days since I've had chance to watch a Repeat Rotation Video as I've been so busy. But today I've put aside some time to watch one of my favorite music videos — Kodaline's 'High Hopes'. Because it's a beautiful video about true love, and how having high hopes is not always a bad thing.
Kodaline are an Irish alternative rock band that hit it big in Ireland a couple of years ago with their debut album In A Perfect World. The song 'High Hopes' was the lead single from that album and made it to the number one spot on the Irish charts. It also did well in Scotland (#13), Australia (#23) and the UK (#16).
This year, Kodaline released their second studio album Coming Up For Air. The album hit number one on the Irish album charts, number four in the UK and Switzerland, and number 13 in Holland.
And, while I love most of the songs Kodaline has recorded over the last two or three years, 'High Hopes' still holds a special place for me as I think the message is so important.
After all, shouldn't you have High Hopes that your life is going to turn out just the way you want it to be. Or, honestly, what's the point?
Watch Kodaline's 'High Hopes' below for your Repeat Rotation Video today. I think it's lovely.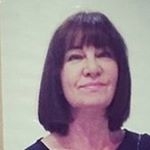 Latest posts by Michelle Topham
(see all)