South Korean boy band Highlight's 'Alone' music video dropped earlier today and, along with the usual superb dance moves and cute faces, the video features all four members — Doojoon, Yoseob, Gikwang and  — spending time alone in various situations.
And feeling lonely while they do.
The track itself is slightly darker and more cutting edge than their previous work and, dare I say it, definitely sexier.
That sexiness also comes through in the video, with the Highlight boys smouldering on screen in just about every frame.
As for Highlight's 'Alone', the melody is catchy and addictive, and the chorus is a full-on get up and dance invitation. So much so, I am now on my sixth listen in the last half hour, and still dancing around my living room to it.
The song's vocals are pretty damn superb too.
Hard to believe then that some (ignorant?) people still refer to Highlight as a 'recycled group', as the members had other music careers before they joined Highlight.
Especially as what they are releasing is such high quality and so fresh.
Highlight's 'Alone' is the first single from their fourth mini album — After Sunset — which was released on the Around US Entertainment label today in both digital download and on CD.
Watch Highlight's 'Alone' music video below, and do what I did the first couple of times I watched it.
Danced along with them, of course, as it is really that dance-inducing.
Then listen to the group's entire After Sunset mini album (5 tracks) on the Spotify player down below that.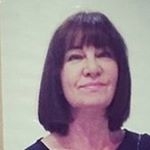 Latest posts by Michelle Topham
(see all)