Any westerner following Korean pop stars or actors knows the Korean entertainment industry is a strange animal.
Artists are often highly controlled, their lives are under even more intense scrutiny from fans than those in western countries, mistakes are not tolerated, and abuse from management and agencies isn't unknown.
Abuse that, yet again, wouldn't be accepted by most western artists, who would either end their contracts with abusive management/agencies and then sue them, or go to the news media.
In Korea, however, if artist abuse takes place, it is often covered up, with artists simply having to suffer until contracts expire.
OMEGA X alleged victims of agency abuse
Such, apparently, was the case of Korean boy band OMEGA X (aka 오메가엑스) who, according to Soompie, are now in the process of leaving their agency SPIRE Entertainment after a fan reported seeing band members being hit by the CEO of the agency after a Los Angeles concert.
The abuse only went public when the OMEGA X fan recorded the CEO shouting at the band, and then shared it with other fans online.
At that point, other people began to come forward saying they had also witnessed similar abusive treatment of OMEGA X.
At first, the abuse accusations were denied by SPIRE Entertainment, who issued a statement that, to some extent, blamed the members of OMEGA X themselves for being in a "raised voices" argument with their agency.
But, as more rumors began to be heard about other abusive incidents involving OMEGA X's agency and the boy band they represent, the news story became bigger.
Soon after, Korean TV channel SBS covered the story, including a telephone denial of abuse by the CEO of SPIRE Entertainment. A denial that quickly fell apart as soon as SBS also aired the voice recording of the incident in Los Angeles.
SPIRE Entertainment then cancelled the flights back to Korea for both the CEO and all OMEGA X members (nothing like being abusive right up to the absolute end, eh?), thus causing the boys in OMEGA X extreme distress, as they were then forced to pay for their own flights back to Korea.
OMEGA X breaks free
This morning, however, it looks like OMEGA X has finally had enough.
The boy band has now opened a new Instagram account that is solely run by themselves — members Jaehan, Hwichan, Sebin, Hangyeom, Taedong, Xen, Jehyun, Kevin, Junghoon, Hyuk and Yechan — with the first post being a statement about what they say is the truth behind their relationship with SPIRE Entertainment, and what they now plan to do about the band's future.
Their self-controlled Instagram account is called OMEGA X for X. A name that lets fans know right away the boy band members themselves will now be in control of their own futures.
Their first post, a photo of the members' hands, seems to prove all the band members are in agreement about that.
OMEGA X's written statement then went on to reiterate that (see original Korean version at the bottom of this post):
Hello,

We created this space for communication because we wanted to thank the fans who love us and the people who are cheering us on, and we also wanted to tell you about the current situation with our own mouths.

Under pressure from SPIRE Entertainment, we signed an agreement that "if you upload posts to social media without consulting the company, you will have to take both civil and criminal legal responsibility." Therefore, we ask for your understanding in that, even though we wanted to resume communication with our fans as soon as we could, we still had to be cautious.

We had happy times after we began our group activities together, but we also had to endure painful times. Then, when our suffering became known to the world, we were worried that everything we've accomplished so far would be in vain. However, we have now decided to put our fears behind us and be brave together.

Our group was a second opportunity for our eleven members, who gathered together after rising from difficult times of despair and refusing to give up on our dreams. (Note: All members of OMEGA X are from previous boy bands)

The driving force that gave us the strength not to give up on our dreams and to take on a new challenge was the fans who wait for us, believe in us, and support us. Thanks to our fans, we were able to survive the past two years. There were days when we received such unwarranted treatment from our agency that it made us want to cry, but our only source of strength that made it possible for us to endure it all was remembering the cheers of our fans and reading their supportive messages as we tried to fall asleep.

From now on, we plan to continue to chase our dreams up until the very end. We will stand before our fans once again with good music and performances. Our eleven members, who all have the same goal, and our fans, who share our dream, are the most precious things in the world to us. We never want to lose them again.

Many people have worried and waited for us, and we apologize for the delay in telling you what was going on. Thank you for reading our sincere feelings, up until the very end.

Thank you.

OX [OMEGA X]
While the situation between OMEGA X and their (now former?) agency SPIRE Entertainment seems to be a bad one, I am here to stress no artist, in Korea or elsewhere, should ever be victims of abuse from their agencies, management or anyone else affiliated with them.
The artists are the talent. They work the hardest, they bring in the money, and they are the ones supported by their fans. Without them, their agencies would not exist.
So, to any other artist, in Korea or elsewhere, suffering the same kind of abuse it has been alleged OMEGA X has been suffering for the last two years, stand up, speak out and make sure you do not accept any abuse from anyone whose livelihoods depend on you. (Or abuse from anyone, for that matter!)
You are the ones fans love. Not them. You are the ones fans support. You are the ones fans will do anything to make happy.
Now watch OMEGA X's music video of their very catchy song 'Liar'. Yep, they are very talented. And yep, they deserve a much better future than the past it appears they are now leaving behind.
View this post on Instagram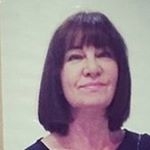 Latest posts by Michelle Topham
(see all)