After discussions between the South Korean K-pop/R&B singer Jamie and the Warner Music Korea record label, it has been announced Jamie's exclusive contract with Warner Music Korea has been terminated.
The termination is said to have been mutually agreed upon by both parties.
According to YTN Star, the record label themselves released the following statement about the talented singer's future, simply saying:
After long discussions about future activities, the company and artist Jamie have agreed to respect each other's opinions and terminate the exclusive contract upon expiration of the contract period.
To stress that the discussions ended amicably between the two parties, Warner Music also added:
We express our deep gratitude to Jamie for her efforts and dedication as an artist under Warner Music Korea. We will cheer and support the singer's future activities going forward.
On April 1st, 2020, it was announced that Jamie had signed an exclusive contract with Warner Music Korea.
Under that contract, the 25-year-old singer released her singles 'Numbers' feat. Changmo, 'Apollo 11' feat. rapper Jay Park, 'No Numbers', 'Pity Party' and '3D Woman', as well as her Christmas song '5 Christmas Languages'.
She also recorded and released her third EP One Bad Night via Warner Music last October. That EP reached #52 on the South Korean Circle Album Chart.
Who is Korean singer Jamie?
Jamie herself, (aka Park Ji Min or 박지민 in Korean) got her nickname while she was living in Thailand and attending an international school in Bangkok, where she was given the English name Jamie.
Upon her family's return to South Korea, and her decision to go into the entertainment world, she decided to keep the English moniker as her artist name.
She hit the big time in 2011 when, still just 14-years-old, Jamie became the winner of the talent show K-Pop Star. That gave her a contract with JYP Entertainment, one of Korea's largest entertainment companies, over $250,000 in contest winnings, a car and a role in a drama.
The singer also went on to become a host of the TV show After School Club, where she remained for more than seven years.
Jamie resigned from that hosting position in mid-2022 when she decided to concentrate fully on her singing career.
The termination of Jamie's contract with Warner Music Korea is likely to be part of that decision as, other than her EP, most of her single releases have been less successful than releases before she signed with the label.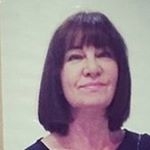 Latest posts by Michelle Topham
(see all)