Korean singer Y, aka Choi Sung Yoon (최성윤; 와이) and a member of the boy band Golden Child, is set to head off to do his compulsory military service on March 20th.
But, before he puts his singing career on hold for at least the next 18 months, Y has released a debut single that is a helluva beautiful thing.
Y (Golden Child)'s 'If I Were the Wind' is a piano-infused and orchestral-driven ballad that is not only one of those goose-bump inducing songs, but is also a fabulous vehicle for Y's incredible voice.
And honestly I have to admit, even though I am familiar with the boy band, I do not think I have ever listened to a Golden Child song, so I had no idea Y sounded like this.
But Y (Golden Child)'s 'If I Were the Wind' popped up on a K-pop ballad playlist I listen to on Spotify a few hours ago, and it immediately grabbed my attention because of its pretty melody, gorgeous orchestral strings and, of course, Y's phenomenal voice.
Because, Ye Gods, that boy can sing.
And yes, I am well aware of the need for Koreans to be military trained so they can dissuade the ever-present threat from North Korea, especially because of their recent tragic history but, damn, it is a shame that a voice this beautiful has to be hidden away from the world for such a long time.
Listen to Y (Golden Child)'s 'If I Were the Wind' in the Spotify player, and on the song's official music video, and you will hear what I mean.
Then play the hell out of the song, as someone with a voice that beautiful deserves to be sent off to do his military service with a big hit under his belt, doesn't he?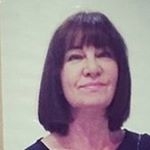 Latest posts by Michelle Topham
(see all)