Japanese singer songwriter Kusano Kayoko is releasing her first album in nine years on January 27th.
The 12-track album is called Life is like a rolling stone, and will include the three singles Kusano Kayoko we have been lucky to have released since 2019.
And while Kusano Kayoko's Life is like a rolling stone is the first full-length album for the singer in almost a decade, that doesn't mean she hasn't been incredibly busy in her music career.
In fact, most of Kusano's work in the last decade has been writing hit songs for singers like LiSA, for whom she writes many of the artist's hits, and as an extremely busy producer for a huge number of acts.
She has also written popular songs for some of the top anime series in the last few years, including Sword Art Online Alternative: Gun Gale Online, Is It Wrong to Try to Pick Up Girls in a Dungeon?, Anime-Gatari and Uchitama ?! Have you seen my Tama?
Watch the music video for Kusano Kayoko's 'Wi-Fi 'feat. memento mori's Kei Miyaji & producer eba, below to get an idea of how the new album is likely to sound.
That track is one of the songs on her upcoming album and, if the production quality and her vocals are anything to go by, Life is like a rolling stone could very well be a must buy. (Don't you love theoserap sections too!)
Finally, check out the trailer for Kusano's Life is like a rolling stone, which releases next week via Sony Japan. The entire album was, of course, produced by Kusano.
The album track listing looks like this:
#01 それでも、まだ
#02 Trigger
#03 Life is like a rolling stone
#04 A.I.N
#05 Wi-Fi feat. 宮地 慧(memento森) & eba(cadode)
#06 最後のページは開かずに
#07 おわりものがたり
#08 Higher-Ape
#09 カランコエ・モノディ feat. ヒグチアイ
#10 ドミノ倒し feat. koshi(cadode)
#11 Stray Dog Tag
#12 マーメイド・ララバイ
SOURCE: Kusano Kayoko's official website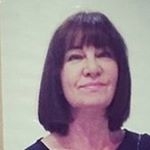 Latest posts by Michelle Topham
(see all)