Kygo and Ellie Goulding's 'First Time' performance on Jimmy Fallon is cool but Goulding's lip filler so distracting
Norwegian DJ Kygo and British singer Ellie Goulding got together again last night to perform their hit single 'First Time' live on The Tonight Show starring Jimmy Fallon.
And, as usual, while Kygo is cool and his music is technically perfect, it was Ellie Goulding that was stupendous as, that girl's live vocals are amazing.
Sadly, though, I have to admit it was kinda hard to concentrate on either her performance or that mediocre song (sorry, but 'First Time' really is a blah track) as her lips are augmented to such an extent they were bursting at the seams, and it's so incredibly distracting.
It wasn't just me that thought so either. Just read the comments on the YouTube video.
Related: Watch Kygo and Ellie Goulding perform a cool acoustic version of 'First Time' 
And, yes, here on Leo Sigh I try not to make negative comments about anyone's appearance as it's rude. But I think there comes a point where someone needs to tell Ellie Goulding "Please, just stop. You look so much prettier without". Because it's true.
Watch Kygo and Ellie Goulding perform 'First Time' on The Tonight Show in the video below, and see if you can concentrate on the music without just staring at her lips.
And then let's hope her friends tell her that's enough lip filler now, thank you.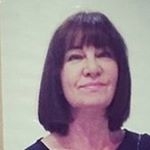 Latest posts by Michelle Topham
(see all)