As a huge Pokémon fan for many years, I will not be going to see Pokémon: Detective Pikachu when it comes out in theaters next month.
For the one reason that Pikachu and various other Pokémon characters in the film are not supposed to be furry. They're just not. And that will be so goddamn distracting to me, I would spend most of the movie fuming mad.
Then again, I guess that is what happens when you let an American director (Rob Letterman) and American entertainment companies (Warner Bros. and Legendary Pictures) get their hands on iconic Japanese characters.
They ruin them.
Having said that, though, I do like the new song from the movie released just today. It is Norwegian producer Kygo and Rita Ora's 'Carry On', it's catchy and it also came with an official music video this morning.
The music video itself is bland, with nothing more than Rita Ora wearing a shiny, yellow raincoat and dancing around Detective Pikachu's office, while interspersed with action clips from Pokémon: Detective Pikachu.
But the song is cool, with Ora's gorgeous vocals and Kygo's always cool and sweet beats.
You can grab Kygo and Rita Ora's 'Carry On' on digital music platforms now. Pokémon: Detective Pikachu, starring Ryan Reynolds and Justice Smith, will be in movie theaters on May 10th.
Related Reading: Rita Ora sings a fabulous version of 'Let You Love Me' live on The Voice of Germany with all 12 finalists
Kygo and Justin Jesso's 'Stargazing' music video will make you cry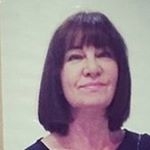 Latest posts by Michelle Topham
(see all)