Norwegian songwriter, DJ and producer Kygo has another single out today and, man, is it a beaut.
This time it's Kygo's 'Freeze' and, not only is this thing one of the most relaxed and sweetest tracks I have heard in a while, it also comes with an equally lovely video.
An eight minute-long music video that not only beautifully illustrates that gorgeous almost 2-minute instrumental intro, but also follows a man and the woman he loves as they drive through deserted landscapes in a classic car.
Happy just to be with each other and to be in love.
The second part of the video has the man alone, driving back to the spot where the two once stopped and where the grave of his past love is now located.
Clutching the gold orb she once held in the palm of her hand, he throws it up into the sky where a golden opening appears as the orb rockets off into space.
Moments later he is in space, back in the arms of the woman he loves, only to wake up in the backseat of his car a few minutes later to see her sitting on the truck watching the sky.
Kygo's 'Freeze' itself is about that feeling most of us have felt at one time or another.
The idea that we are so incredibly happy at that point in time, we just want that moment to freeze so it can never be taken away from us.
Even though we know it soon will be.
Darlin', can we freeze?
Let me save this perfect memory
Remember how it feels like flying in the dark?
Like I must be awake inside a dream


Listen to Kygo's 'Freeze' in the song's gorgeous music video below, and on the Spotify widget.
Then, can I also point out, wouldn't it be even nicer if the Norwegian producer could actually be bothered to tell us who is singing 'Freeze', because it is the voice that makes this song so very beautiful just as much as the music.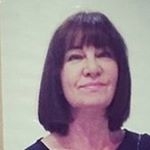 Latest posts by Michelle Topham
(see all)