The one-day adult contemporary music festival Radio 2 Live in Hyde Park had some stellar acts performing on Sunday (September 9th, 2018). Including headliner Australia's own Kylie Minogue, who has always seemed to be more popular in the UK than just about anywhere else.
Along with songs like Spinning Around and On A Night Like This, Minogue performed her 2001 hit Can't Get You Out Of My Head with an acoustic guitar and a whole lot of energy, and incorporating parts of Fleetwood Mac's 'The Chain'.
Minogue also gave an impromptu dance performance with Jason Donovan to their hit single Especially For You. It was a repeat performance of the pair's famous 1988 Top of the Pops performance. One that has not been seen since.
Until last night when, apparently, Donovan cycled to Radio 2 Live in Hyde Park to see his friend Kylie Minogue perform, and got dragged up on stage to perform right along with her.
Jason Donovan even tweeted about it later.
I literally turned up on my bike to support my friend @kylieminogue and next thing you know I'm onstage @BBCRadio2 Hyde Park in front of 70,000 people recreating those dance moves Especially For You 1988 .. mad! Loved every second. Thank you for all your support. Memories = magic https://t.co/CvNhO36NMN

— Jason Donovan (@JDonOfficial) September 9, 2018
Kylie Minogue's latest album is Golden. Released in April of this year, it hit the number one spot in both the UK and Australia, as well as hitting charts in a slew of other countries. Thus, making it one of the biggest hits Minogue has had.
You can watch Kylie Minogue's lively performance of 'Can't Get You Out Of My Head' at Radio 2 Live in Hyde Park last night in the BBC video below.
Because, hell, the woman might be 50 but, from the way she sings and the way she looks, you would never guess it.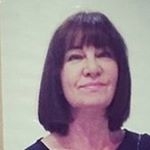 Latest posts by Michelle Topham
(see all)