Lady Gaga was the hit of the Victoria's Secret Fashion Show in Paris this week, particularly when she gave her runway performance of her hit single 'Million Reasons'. The track is from Gaga's new album Joanne.
Wearing a gorgeous semi-sheer almost Spanish-style gown embellished with huge red roses, Gaga strutted down the runway looking all the world like a diva, and then launched into 'Million Reasons', giving a performance that is the most dramatic this song has been yet.
Especially as Gaga then proceeded to walk down the runway with some of the Victoria's Secret models in their stunning lingerie, feathers, jewels and other finery and, frankly, was just as beautiful as any of them.
And, honestly, I have to say this performance of 'Million Reasons' is my favorite one yet. Not only because Gaga proved yet again what an amazing live performer she is, but also because the gown she was wearing is one of the most beautiful I have ever seen.
Watch Gaga's dramatic performance of 'Million Reasons' at the Victoria's Secret fashion show in the video below. Isn't that to die for?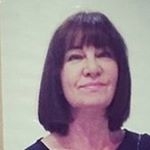 Latest posts by Michelle Topham
(see all)