Lady Gaga has released her latest offering from her upcoming new album Joanne. It's called 'Million Reasons', and can currently be picked up on all major music sites.
The song was produced by Gaga, along with Mark Ronson, BloodPop and Hillary Lindsey.
But all that is just the extraneous information about Gaga's 'Million Reasons'. Because what is important about this song is the simplicity of it that conveys all that emotion, as well as the perfect lyrics, and the gorgeous music. And, of course, her voice. Jesus, her voice.
Because she sings this song as if she is dead inside from all those disappointments yet, at the same time, as if she is carrying the heartache of the world.
Then people ask why Lady Gaga is as big as she is.
But you don't need a million reasons to understand that. Just one will do. This song.
It's the most beautiful thing I've heard all year.
'Million Reasons' is the second release from Lady Gaga's fifth studio album Joanne, just a few weeks after she released the fabulous 'Perfect Illusion', with its pounding beat and electro-rockiness.
Joanne is named after Gaga's aunt, who died from lupus at just age 19. It is due for release on October 21st.
Now listen to Lady Gaga's 'Million Reasons' below. And tell me that isn't one of the most beautiful things you've ever heard.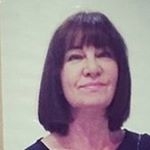 Latest posts by Michelle Topham
(see all)