Watch Lake Street Dive give rocking performance of 'Close To Me' on Stephen Colbert 
Boston-based multi-genre band Lake Street Dive were back on The Late Show with Stephen Colbert last night, where they performed their new single 'Close To Me'.
The track is from the band's  fifth studio album Side Pony, which was released on Nonesuch Records in early 2016, and is their first release on their new label.
Lake Street Dive was founded in 2004, and is  known for not sticking to a particular style of music as, let's face it, they like everything. The band has released music in the genres of southern rock, blue-eyed soul, folk, folk rock, indie pop, jazz and even Motown. After all, lead vocalist Rachael Price can sing all of it.
The indie band is also known for their massive touring schedule. In 2016 alone, they performed 112 times while promoting their latest album, and also toured extensively in Europe and Australia.
Related: Don't miss watching Nick Cave and the Bad Seeds perform 'Rings of Saturn' on Stephen Colbert, it's awesome
Now, here they are back with Stephen Colbert for a rocking live performance of 'Close To Me'. Watch them below.
And, if you like what you hear, you can pick up Lake Street Dive's newest album Side Pony here.
Edit: Sadly as is now usual, Colbert has deleted the video from his YouTube channel, so I have substituted a lovely live performance of 'Close To Me' Lake Street Dive gave at the High Sierra Music Festival in 2015 instead. Enjoy!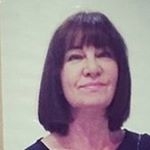 Latest posts by Michelle Topham
(see all)