Lara Fabian's 'Growing Wings' is given the Offer Nissim dance remix treatment, and it will make you want to dance
Belgian-Canadian singer Lara Fabian's new single 'Growing Wings' just got an extended dance remix from Israeli DJ and music producer Offer Nissim, and what was once a beautiful soft and dreamy ballad has been converted into an insistent trance track with an addictive beat, and with Fabian's vocals suddenly ethereal and soaring up in the ether way above the music somewhere.
And me, I'm not usually much of a fan of dance remixes as most of them are pretty unimaginative, and often only created to breathe life into a dying single.
Offer Nissim's dance remix of Lara Fabian's 'Growing Wings' I like, though.
Because it is beautifully composed — with its frantic beat and fast-paced intro that fades off as Fabian's vocals first emerge strong and slow, only to gather its strength and rush off again all intense, vibrant and dramatic with Lara Fabian now all echo-y, frantic and synth-y above it.
In fact, Offer Nissim's dance remix of 'Growing Wings' is a track I would actually dance to, and one I can see doing very well in the clubs. Come on, it's a song that actually makes you want to dance — and, thus, it succeeds where a lot of dance remixes do not.
As for Offer Nissim, he has been offering his talents to do official remixes for years for some of the world's most popular singers — Madonna, Christina Aguilera, Pet Shop Boys, Beyonce, Shirley Bassey, Jennifer Lopez, and Billie Ray Martin to name a few.
Now, with 'Growing Wings' he has added Lara Fabian to his repertoire and, hopefully, it won't be the last time.
Listen to the track below in both the YouTube video, and the Deezer plug in.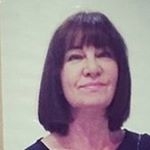 Latest posts by Michelle Topham
(see all)