Lara Fabian's 'Growing Wings' is a soft, beautiful ballad
Canadian-Belgian singer Lara Fabian has a new album coming out on October 6th on the 9 Productions label. Called Camouflage, it will be another English language album for the classical crossover/pop singer and her 13th studio album.
Last week, she released the music video for the first single from the album 'Growing Wings', a soft, romantic and quite sweet ballad.
If you are not familiar with Lara Fabian (honestly, I wasn't for the longest time), although based in Montreal, Canada, Fabian is also Belgium's best-selling female singer of all time with more than 20 million albums sold worldwide.
She is also a past performer at the Eurovision Song Contest (1988), where she came in fourth for Belgium behind Celine Dion, the competition's eventual winner.
And if you are a Celine fan, you will love Lara Fabian's French songs. as she is quite similar to Celine. Just as talented, and with ballads that are just as gorgeous as those Celine produces.
Lara Fabian's latest album is being produced by a Swedish-American production team and has 12 tracks. It is currently available for pre-order on most top online music sites.
Watch Fabian's music video for 'Growing Wings' below. Now that is a pretty song.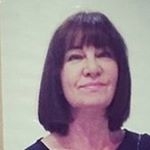 Latest posts by Michelle Topham
(see all)