Laura Mvula says Sony dropped her from the label in an email — how cowardly and unprofessional is that?
It really is no wonder more and more artists are complaining publicly about the treatment they receive from their record labels nowadays. Record labels that sign them promising the moon, do very little when their album is released except take more than their fair share of the profits, and then dump them at the first signs of an album not selling as well as they expected.
British singer Laura Mvula is the latest one that has come out against her now-former record label.
This time it's Sony that dropped Mvula from her label in a cowardly and unprofessional way. No meeting, no phone call, just a 7-line email saying they would not be releasing any more of her albums on the Sony label.
As Mvula said in an interview with the BBC this week, "I didn't see anyone, I didn't hear anybody's voice. I just read words. It felt so cold and cruel….To be treated like that doesn't feel quite just."
And what is ridiculous about so many of these artist droppings by major record labels is that they have such high expectations that few artists can meet.
Sony, for instance, were unhappy that Laura Mvula's second album 'The Dreaming Room' didn't get into the top 10 on the album charts. The fact that it got great reviews and was nominated for a Mercury Prize didn't seem to impress them at all.
Mvula also confessed her friend Prince told her long ago, "He urged me, Mvula you have the music. Find the means to own your own thing, and do it yourself. And at the time I remember hearing those words and thinking, yeah but you're Prince, it's all right for you. But I think actually, now I reflect, I understand what he was saying".
And what Prince said to Mvula is what I always say to many of the singers and bands that I interview. "If you can figure out a way of making your own albums and releasing your own work on your own record label, avoid the record labels, and do it. Because not only will you be able to make the music you want to make, but you will also be able to keep all the profits when you sell it".
Because I meet artist after artist that was screwed over by their labels, both large and small, to the point that I wouldn't trust any of them.
Which, sadly, is a conclusion Laura Mvula has also probably come to.
"First I was confused, I didn't understand. I was always told I was such a valued part of what Sony had become today – I was an artist who was taking risks and doing things that are fresh and genuinely new – I believed them.
"I guess in my head I always thought there would be a conversation, a renegotiation, but never a kinda, 'it's over'. It's been a huge wake up call."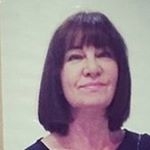 Latest posts by Michelle Topham
(see all)