Italian singer Laura Pausini's lyric video for her latest single 'Simili' (Similar) was released yesterday. It's the title track from her new album, and, weirdly, for me, not a particular Pausini fan, it's yet another song from the album that I love.
Well, actually, I should not even say 'weirdly' at all. As I listened to all 15 tracks on Simili on Deezer the other day and, frankly, the whole album rocks. Full of power ballads and cool pop songs as it is, lovely orchestrals, and, of course, with Laura Pausini's amazing voice.
Simili was recorded across Europe with a huge variety of musicians. It can be picked up on in both MP3 and CD formats. Or, if you're a big vinyl fan, you can get it on that as well.
Now watch Laura Pausini's 'Simili' in the lyrics video below. It's just shots of the sky, doors and, of course, Pausini herself, but it's very pretty.
And, if you missed Pausini's video for her last single ''En La Puerta De Al Lado' (which is gorgeous), do watch that as well.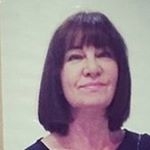 Latest posts by Michelle Topham
(see all)