Lauren Alaina's 'Road Less Traveled' has positive message for women
Country music singer songwriter Lauren Alaina has just released the official video for her new single 'Road Less Traveled', and it showcases a fabulously positive message for girls and women.
The message that the way a woman looks, or her dress size, is so incredibly unimportant. Instead, what is important is to be true to yourself, and to do what makes you happy. That means ignoring the external pressure every girl and woman is subjected to, and just doing what you want to do.
And, with lyrics like this:
Why do you keep on staring?
That mirror, mirror, it ain't fair at all
Dress sizes can't define, don't let the world decide what's beautiful
No
You won't make yourself a name if you follow the rules
History gets made when you're acting a fool
So don't hold it back and just run it
Show what you got and just own it
No, they can't tear you apart
it's no wonder critics are calling Lauren Alaina's 'Road Less Traveled' anthemic, because it's one of those songs women will play over and over again as it makes them feel so good.
Lauren Alaina's 'Road Less Traveled' was co-written by Alaina, Meghan Trainor and Jesse Frasure, and is from her self-titled EP released late last year.
You can pick the album up on all major music sites and, of course, listen to it below.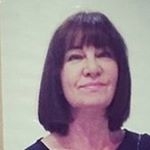 Latest posts by Michelle Topham
(see all)