Both Lee Jong Won and Lee Ha Nee have now been confirmed as the main leads in the upcoming historical comedy drama Flowers That Bloom at Night (working title) and, as not particularly a fan of historical dramas, I have to admit this one sounds interesting.
Flowers That Bloom at Night tells the story of Park Soo Ho (played by Lee Jong Won), a military officer who is a martial arts expert, and who gets caught in a strange situation after he comes across masked widow Jo Yeo Hwa (Lee Ha Nee) doing something society says she shouldn't.
Park Soo Ho, who stays away from relationships as he is afraid of losing the person he loves, suddenly finds himself in a situation he didn't expect as his life begins to change markedly and, for him, scarily.
Flowers That Bloom at Night (title in Korean 밤에 피는 꽃) is being directed by Jang Tae Yoo (Lovers of the Red Sea).
It is the second project for Lee Jong Won in 2023, as he has already been confirmed to be starring as one of the two male leads in Bad-Memory Eraser.
The 28-year-old actor was recently awarded Rookie of the Year at the 2022 MBC Drama Awards for his work in The Golden Spoon, so he is definitely an actor to watch.
Meanwhile, Lee Ha Nee is a former Miss Korea, the recipient of two SBS Drama Awards, and a veteran actress with some superb performances already under her belt.
She is already known for her performances in dramas like One the Woman, The Fiery Priest, and Please Come Back, Mister and in movies like the recent Alienoid 1, the 2019 comedy crime film Extreme Job, and the comedy drama The Bros.
Flowers That Bloom at Night is also another Korean drama featuring a quite large age gap between the male and female leads (and, currently loving Crash Course in Romance, I am definitely all in for another one!), as Lee Ha Nee is 39-years-old to Lee Jong Won's 28 years. Yay!
Flowers That Bloom at Night is expected to premiere sometime later this year.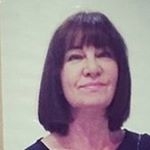 Latest posts by Michelle Topham
(see all)