Lee Jun Ho and Im Yoon Ah have lots of fun filming King the Land
If you are one of the many fans of the superb ongoing Korean rom-com drama King the Land, you might want to watch a new video JTBC has just released of behind-the-scenes footage of the drama's two main leads — Lee Jun Ho and Im Yoon Ah.
Because every fan of King the Land knows the chemistry between the two leads is off the charts in the drama itself but, apparently, the two actors have similar chemistry together off screen as well as on.
That chemistry has the pair doing a cute dance together in the middle of the street while waiting for filming to resume, clowning around while having to hold hands, and even mock fighting.
Advertising
Once the filming relocates to the palace with Samir the Arab prince there is, of course, a joke about Lee Jun Ho being familiar with the place due to his role as King Jeongjo in last year's historical drama The Red Sleeve, which we also saw in Episode 8 of the drama with Lee Jun Ho's fabulous 'coat flip'.
The silliness continues with Jun Ho commenting about having to get coffee, and striding off just like he did in The Red Sleeve.
Sadly, the JTBC video does not come with English subtitles but, even in all-Korean, it is still easy to see the superb chemistry between Lee Jun Ho and Im Yoon Ah, and how easily they get along.
King the Land airs on JTBC every Saturday and Sunday evening in South Korea, with episodes hitting Netflix worldwide soon after.
Watch the JTBC video showing off the chemistry between Lee Jun Ho and Im Yoon Ah below and, if you haven't yet started watching the drama, you should.
Advertising
It is one of the best rom-coms to come out of South Korea in quite a while.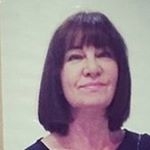 Latest posts by Michelle Topham
(see all)