When it comes to South Korea, probably two things that immediately jump to mind are Korean dramas and plastic surgery.
After all, not only does Korea churn out hit K-drama after hit K-drama, it is also the country that performs the highest number of plastic surgeries in the world.
Advertising
With physical appearance in Korea being more important than just about anything, it is no wonder then that a new K-drama about the world of Korean plastic surgery will soon begin filming
That drama is called Look At Me (룩앳미 in Korean), and will star Lee Min Ki and Han Ji Hyun, who have both just been confirmed as the actors who have been awarded the lead roles.
Details about the upcoming Korean drama Look At Me and its lead actors
Lee Min Ki will play the role of Cha Jung Woo in Look At Me.
Cha Jung Woo is a former top plastic suregeon whose reputation was damaged after a surgery he was performing went wrong. He now works as a surgeon helping people who are victims of crimes restore their physical appearance.
Han Ji Hyun plays the role of Lee Min Hyung, a detective in the violent crime department who is known for her empathy with the victims she encounters.
Advertising
Lee Min Ki (Korean name 이민기), of course, is known for his previous roles in hit Korean drama series like Because This Is My First Love, I Really Really Like You, The Lies Within and My Liberation Notes.
The 38-year-old actor is already starring in the upcoming drama Behind Your Touch as the male lead.
Meanwhile, Han Ji Hyun got her big acting break in a support role in the hit drama Penthouse. She went on to play the same role in Penthouse Season 2 and 3.
Last year, she also played the main role of Do Hae Yi in the cheerleading drama Cheer Up.
Look At Me is being directed by Ahn Sang Hoon (director and screenwriter of the movie The Witness).
Filming for the drama series will begin in March.
Look At Me special effects
As Look At Me is a drama that centers on the victims of violent crime, you can expect the visual effects/make-up effects to be quite startling.
The relatively new and already well-known South Korea visual effects company WESTWORLD is said to be in charge of the visual effects.
As they are the same people who also provided the stellar special visual effects for the zombie apocalypse drama All of Us Are Dead, the space mission drama The Silent Sea, and the horror series Sweet Home, you can expect these effects to be superb.
Look At Me is scheduled to premiere in the second half of 2023 via the Korean online streaming platform Wavve.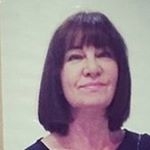 Latest posts by Michelle Topham
(see all)