After South Korean actor and singer Lee Seung Gi gracefully maneuvered his way through a very tough year last year, it is lovely to now see him planning his upcoming wedding with wife-to-be actress Lee Da In.
Today the pair, via Lee Da In's agency 9ato Entertainment, confirmed the details of their wedding. The couple have been in a relationship since late 2020.
The wedding is to take place on April 7th at the Grand Intercontinental Seoul Parnas Hotel in Gangnam (can you just imagine the crowd's waiting outside hoping for a glimpse of the happy couple!),
Well known comedian and TV host Yoo Jae Suk will host the ceremony, while singer and composer Lee Juck will sing the congratulatory song.
(Considering Lee Juck has just released one of the songs on the Crash Course in Romance soundtrack, and it is absolutely gorgeous, I would pay money to be able to hear that stunning voice live, wouldn't you?).
When the wedding was announced a few weeks ago, on his Instagram account, 36-year-old Lee Seung Gi told his fans:
I decided to spend the rest of my life with my beloved Da In as a couple, not as lovers.

I proposed and she accepted. Now, I have a person who I will be responsible for for the rest of my life, so I wanted to deliver this news directly to you with a happy heart. She is warm-hearted and loving, She is someone I want to have by my side forever to share the joy with together.
Less than two months to go then, and Lee Seung Gi and Lee Da In will be starting their lives together as a married couple. Good for them!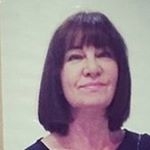 Latest posts by Michelle Topham
(see all)