Lena's 'If I Wasn't Your Daughter' is the most gorgeous thing
I have not really followed German singer Lena's career particularly well. Not even after she won the Eurovision Song Contest in 2010. although I do generally like her music when I hear it.
But recently, she has come across my radar again as Eurovision Song Contest 2014 winner Conchita Wurst, my main girl, is a big fan of Lena.
And so I have checked her latest song releases out more and more. Which, as it turns out, is a good thing.
Because Lena released the most gorgeous thing this summer. A song called 'If I Wasn't Your Daughter'. A song that is beautiful in its own right but, with Lena's soft, lilting and extremely emotional voice is absolutely stunning.
Related: Lena sings 'Satellite' at Eurovision Song Contest 2010
It was debuted on the German TV show  Sing meinen Song – Das Tauschkonzert, with Lena performing a live version of the track. It is also said to have been written about Lena's own father, who left her mother when she was just two years old.
And so Lena's 'If I Wasn't Your Daughter' is my Repeat Rotation Video today.  The song is the second single from Lena's upcoming fifth studio album Gemini, and the music video for it is equally as beautiful.
Watch it below with the usual instructions for my Repeat Rotation Video song — play it with headphones on, loud and, yes, dancing.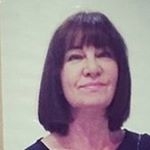 Latest posts by Michelle Topham
(see all)