Every time I see another new Leo Aberer video, I get the feeling this guy likes to travel. A lot. As, unlike a lot of other Austrian musicians who seem to film most of their videos in country, in his videos Aberer is usually anywhere but Austria.
Take Leo's latest video for instance. The one for his new single 'Everything is Possible'; a song released just a couple of weeks ago. Now just watch that video and it's hard to say which country Leo isn't in, as it seems like he's in most of them. Including the country I currently live in — Thailand.
More: Leo Aberer's 'Kangaroo' is an awesome summer reggae song
But what's great about the video for 'Everything is Possible' isn't just the beautiful scenery all over the world, which of course is lovely in itself, but it's also the message behind the song. And, of course, the song itself.
The message, as Leo himself says on his YouTube channel, is "Everyone and each of us is lovely in his mind. Believe in yourself, believe in your dreams and everything will be possible!" (And, yes, those are some of the lyrics from the song)
As for the song, it's an anthem. A quite fabulous one at that. As listening to it will not only make you feel happy, it will hopefully also make you see it doesn't matter what happens to you. What matters is how you deal with it. And, yes, deal with things the right way, and you can do anything.
Watch and listen to 'Everything is Possible' in the beautiful video below and, if you like what you hear (I do), grab it on iTunes.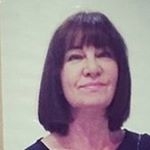 Latest posts by Michelle Topham
(see all)