The Genie TV original drama Lies Hidden In My Garden, Episode 1 premiered last night with ratings similar to other Genie TV dramas Delivery Man and Pale Moon, which aired on ENA earlier this year.
According to Nielsen Korea, those ratings were 1.19 percent nationwide, with a slightly higher 1.23 percent in Seoul, and are in line with what can be expected for a Genie TV drama airing on ENA.
Advertising
A pay TV network with lower numbers of viewers than public broadcasting stations.
What is Lies Hidden In My Garden?
The eight-episode mystery thriller Lies Hidden In My Garden is based on the novel by  Kim Jin Young.
It stars Kim Tae Hee, Lim Ji Yeon, Kim Sung Oh, and Choi Jae Rim, and tells the story of two women who are brought together after a suspicious smell begins to emit from the garden of one of them.
The women live in two different realities.
One — Moon Joo Ran (played by Kim Tae Hee) — seems to have a wonderful life with a perfect husband and son.
Advertising
The other — Choo Sang Eun (Im Ji Yeon) — is married to an abusive man, and living a life she is desperate to escape.
Lies Hidden In My Garden airs every Monday and Tuesday evening at 22:00 (KST) on ENA, with streaing also available on Netflix, Amazon Prime Video, and Viki in select regions.
Hulu Japan is also carrying the drama.
The second episode of the mystery thriller will air later on tonight, with two new episodes premiering every week on the same days and time until the drama concludes on July 11th.
Check out Viki's Lies Hidden In My Garden trailer below.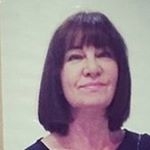 Latest posts by Michelle Topham
(see all)