Lily Moore and her single 'Not That Special' have a hint of Adele, but she is still her own talent
Unknown right-now-but-not-for-long British singer songwriter Lily Moore has just released her debut single 'Not That Special'. The single comes with a cool music video, filmed in Brighton and featuring the singer's friends she grew up with.
'Not That Special' is the first release from Moore's upcoming debut EP, to be released in early 2018 via Closer Records/Virgin EMI.
And what is interesting about this song and about Moore is how mature of a voice she has, and how solid of a singer she already seems to be. Particularly as she is still only 19-years-old and relatively new to the business.
Moore also has a hint of Adele in the richness of her voice, in her inflections and in her video presence and demeanor, which I find quite lovely.
'Not That Special' was produced by Jim Abbiss, however, and he has produced Adele in the past. Which could be why that side of Lily Moore is also surfacing here.
No complaints here, though, as even if she is a little bit 'Adele-like', she certainly stands on her own talent without any problem at all.
2018 isn't just going to be about her debut EP for Lily Moore either, as she is also opening for Vance Joy and George Ezra on their upcoming tours.
Both tours are already sold out.
Watch Lily Moore's official music video for her first ever single 'Not That Special' below. I have a feeling she is going to go very very far.
Related reading: Watch Lily Moore perform live at the Royal Albert Hall — she's phenomenal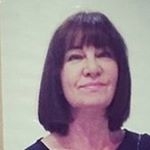 Latest posts by Michelle Topham
(see all)