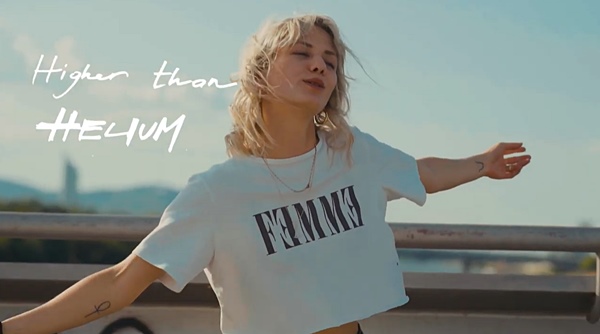 Austrian singer songwriter Lisa Pac released the official lyrics video for her new single 'Helium' earlier in the month. At the time, I was so swamped with work, I sadly didn't even have time to give it a cursory glance.
Today, though, I gave 'Helium' a lot more than just a cursory glance (I watched it through five times!) and, HOLY HELL, the lyrics video for her latest release is the cutest thing.
As well as such a cool look into the singer's quirky, fun-loving personality.
Now, I met Lisa Pac late last year when I interviewed her after seeing her open for a fellow Austrian singer at WUK. At the time I liked her music.
When I met her, I loved her.
Because Lisa Pac is laid-back, quirky, funny, incredibly nice and just a joy to spend time with.
A person who can comfortably make fun of and laugh at herself, while still staying absolutely serious about her music and where she plans on going with it.
Music that has been doing very well for Pac this year, I might add.


Lisa Pac's 'Sunshine' and 'Helium'
Lisa Pac's previous single 'Sunshine', released earlier in the year, was featured on a couple of prominent Spotify playlists almost as soon as it was released.
That helped net her almost 625,000 plays, and counting.
A fair bit more than a lot of so-called 'major Austrian singers' often get, and a huge number of plays for an Austrian singer that is just starting out on her career.
Pac's current single 'Helium' was released in late August, already has almost 90,000 plays on Spotify and is being played on several radio stations including Austria's Hitradio Ö3.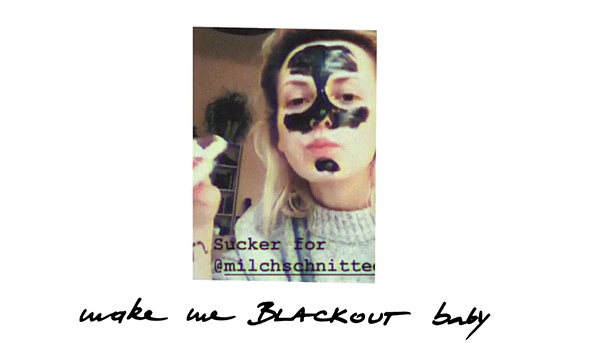 Lisa Pac's 'Helium' lyrics video
As for her 'Helium' lyrics video, for a low-budget video it is beautifully done.
Gorgeously filmed by Robin Poppins, the video showcases Lisa Pac's quirky, fun-loving personality perfectly.
Because it is a lovely mix of very pretty footage of Lisa shot in various places around Vienna, skillfully interspersed with actual Instagram stories Pac had previously uploaded to her Instagram account.
Stories with Lisa doing her funny I Dream of Jeannie impression, filing her cat's nails, eating a Milch-schnitte (an Austrian/German ice-cream bar) while wearing a facepack, or trying to jump onto a paddleboard from the river bank and spectacularly failing.
All done in a cute, funny and very sweet way by someone who is obviously incredibly fun to be around.
Check out Lisa Pac's 'Helium' lyrics video below, and then listen to the song again in the Spotify widget below that.
Just be aware, Pac has a knack of writing cool, upbeat pop songs with very clever lyrics that are so ear-wormy, you'll still be singing them days later.
'Helium' is no exception. In fact, it may just be her biggest earworm yet.
It is most definitely one of my favorites of the year.
Related reading: Listen to Lisa Pac's 'Sunshine' — a cool celebration of kicking that bad relationship to the curb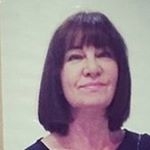 Latest posts by Michelle Topham
(see all)