I interviewed Austrian pop singer songwriter Lisa Pac late last year just days after I had seen her perform live at WUK Vienna when she opened for Simon Lewis.
I contacted her for an interview right after the show, as I was blown away by her live performance. One that is still one of the best performances I have seen in Vienna since I moved to the city three years ago.
At the time of the interview I had heard the addictive What Did You Call Me?, the debut single she had released the year before, and loved Pac's rich, sophisticated sound.
A sound that is actually much more raw and even more powerful and high-energy live.
So when she released her sophomore single You & I earlier this year, and it was yet another catchy track, it confirmed my suspicions.
Lisa Pac is going to be a force to be reckoned with on the international scene. Because her songs just grab you. Instantly. And her voice is gorgeous.
This month, she is furthering that career even more with the release of her third single. 'Sunshine'.
Lisa's Pac's 'Sunshine'
This new track is one that is quite a bit more personal than her previous releases. In that the song was written about a relationship she has finally walked away from.
A relationship that, although there is still some sadness associated with it, it is also a track that has Pac looking forward to her new life and what that might bring.
'Sunshine' came out of Pac hearing the classic Bill Withers' song 'Ain't no Sunshine'. But, unlike Withers, who could only find his sunshine when the woman he loved was back with him, Lisa Pac's 'Sunshine' is exactly the reverse.
Particularly as she is realizing her life is full of rays, now she is not being dragged down by somebody else.
Pac's 'Sunshine' is also like all of her releases so far. A ridiculously addictive ear worm, with clever lyrics.
To such an extent, when I hit Play for the first time after it was released on Friday, I had listened to it on repeat for at least 30 minutes before I turned it off.
A crazy amount of time for me, a music journalist that listens to new music all day every day, and often hits Play and Stop within a minute of beginning to listen to a new track.
Lisa Pac in 2019
On the heels of the release of 'Sunshine', Pac has even bigger plans for the rest of 2019. What with having other songs already written and close to ready for release.
She will also be playing more live gigs in Vienna and away.
And, to make sure she is thoroughly in charge of her own career as well, she has chosen to release 'Sunshine' on her own record label — NAH Records.
It is the first release on her brand new label, but will obviously not be the last.
Not with the track already making it onto the New Music Friday Deutschland Spotify playlist the day of its release. A playlist that placed Lisa Pac alongside such luminaries as Avicii, hugely popular Austrian band Wanda, Bastille and Pharrell Williams.
Listen to Lisa Pac's 'Sunshine' in the Spotify widget below.
And, if you would like to hear more from this amazingly talented Austrian artist, check out both music videos below.
The first is from a collaboration Pac worked on with award-winning DJ duo MÖWE. That track was used in a world-wide advertising campaign by Western Union.
The one below that is a short montage of songs from her live WUK Vienna performance last December. The performance I saw, and left the venue afterward thinking, "What the hell. This woman is amazing!"
And, of course, keep up to date with upcoming new music from Pac on her Facebook page, and on Spotify.
Related: My recent interview with Lisa Pac — "Lisa Pac is Austrian-born, London-trained, but an international talent"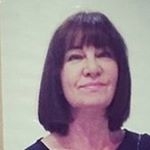 Latest posts by Michelle Topham
(see all)